Discover the interview of Serge DA SILVA, the president of 6TMIC Ingénieries, a company specialized in technology transfer and partner of the MICOATEC project. The company supports companies and laboratories in their industrialization process on the market.
From the development of a prototype to the communication of the project
6TMIC participates in the MICOATEC project by putting to good use several of its skills. The company is indeed specialized in industrial process engineering, a skill that will be highlighted at the end of the MICOATEC project. 6TMIC's role is to develop a process and set up a demonstrator to show that the project is feasible.
On the other hand, 6TMIC will intervene in the dissemination of the project by setting up a communication strategy aiming at making the technology developed by MICOATEC known to the end users.
The importance of the dissemination plan in a collaborative project
A collaborative project, especially when it is very applied, needs to be known by the final users who are potential customers. Within the framework of the MICOATEC project, it is a question of communicating with a community of users of surface treatment such as the automotive and aeronautical industries.
All the work of 6TMIC is to put in place the tools to communicate and convince these targets. In this period of health crisis, the company relies particularly on digital as a lever of acquisition. The company is also at the origin of the website and creates content for social networks to promote the project.
Discover our other articles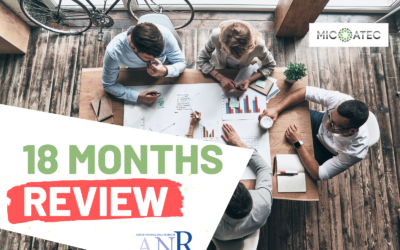 The MICOATEC project ambitions to develop a new environmental friendly process to produce anti-corrosive coatings using a biomimetic strategy. The starting point is the recognition that microorganism/metal interactions result in the formation of a layer that protects...